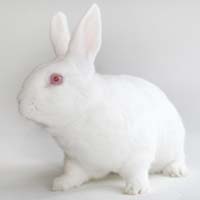 Mr Jingles is a handsome buck who upon meeting him, instantly reminded me of one of my own rabbits Rufus, a Himalayan buck I rescued in the winter of 1999. 
Distinctly reminiscent of 'The White Rabbit' out of Alice in Wonderland – Mr Jingles would not look out of place with a waistcoat and a pocket watch.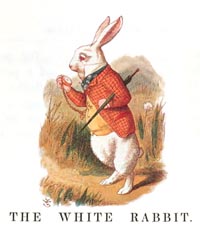 Mr Jingles is the apple of his owner's eye, a house rabbit who is unconditionally loved to bits and thoroughly pampered.  Mr Jingles settled in at Barnsley Bunny Boarding straight away and did not hesitate to tuck into his dry mix and veggies with gusto on his first day.  Each time his hutch door was opened Mr Jingles would put his head forward for a fuss, and liked nothing more than a cuddle.
Click Photos below to enlarge them
* Photos of Mr Jingles relaxing at home courtesy of owner.