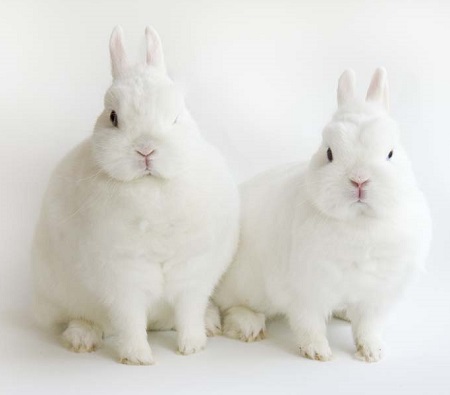 We offer All Inclusive luxury indoor boarding in a secure, calm and hygienic environment. 
We cater exclusively for rabbits and guinea pigs both house and garden pets, and our grooming and nail clipping service is included.
Your pet's dietary requirements are individually catered for and inclusive in the price of boarding; we offer quality hay in abundance, various brands of dry foods including Excel, Science Selective, Harringtons and Pets at Home; fresh greens and healthy treats are also on the menu.
We use brand new Classic water bottles which you are free to take home at the end of your pet's stay.
Our warm hospitality extends to bunnies and guinea pigs of all ages, sizes, disabilities and temperaments. We are well-versed in handling, grooming and caring for rabbits with an assortment of special needs, including missing limbs, aggression, nervousness, arthritis, dental problems, deafness and partial sightedness.
We aim to ensure our boarders feel safe and comfortable whilst you enjoy your holiday.
We are a professional fully insured business, and care for your pets ourselves, we do not employ staff to do this for us.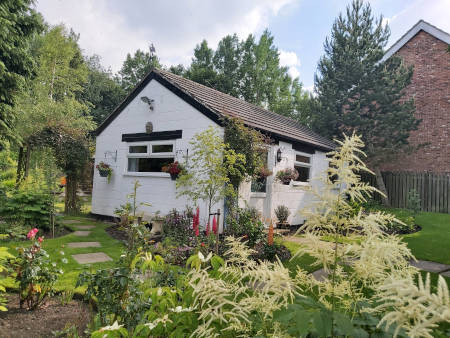 Located in the village of Pilley, we are centrally placed in the heart of South Yorkshire only minutes from J36 of the M1.
Standing in a large private garden setting, the brick built Rabbitry was designed and constructed with the health and wellbeing of rabbits in mind, offering a spacious, ventilated and stable temperature for our guests' creature comforts.
During hot summer months the Rabbitry is cool and during winter the building is heated to ensure your pet is comfortable.
Comprehensive CCTV and security lighting are in operation for added security and your peace of mind.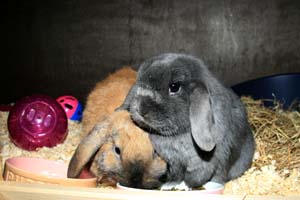 Our guests' health is of paramount importance and we adhere to strict disease control practices. Rabbits must be vaccinated against Myxomatosis, Viral Haemorrhagic disease (VHD) and RHD2. Proof of vaccination must be provided at check-in.  Please speak to your vet about the new RHD Plus vaccine. 
Your pet's needs are met with fully furnished and spacious hutches.
We use wood shavings and wood based cat litter to provide the most hygienic and harmless medium to house rabbits and guinea pigs.
We do not house your pets on carpet, linoleum, vinyl or grass as it cannot be properly disinfected between guests and can harbour fatal and/or contagious diseases such as E-Cuniculi and coccidiosis.

We have 40 years combined extensive hands on experience from rescuing, breeding and showing rabbits. We have won coveted National Showing Awards and contributed to the British Rabbit Council Standard for the British Giant breed.