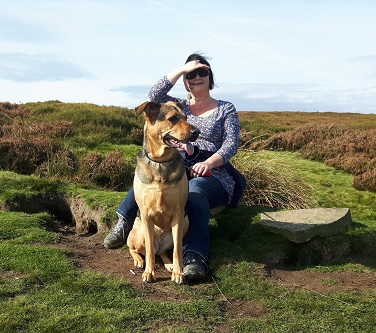 Hello, I'm Rachel and my husband is Richard and we have been together for over twenty-five years, and have always shared our lives with an assortment of found, rescued and adopted animals.
Currently we share our home with Ruby our 10-year old rescue Alsation Cross , Floki a three year old Cross Pug , two blue-eyed white Netherland Dwarfs Posie and Cathy, Tina an English rabbit, and three cross breed rabbits Joseph, Peaches and Pip.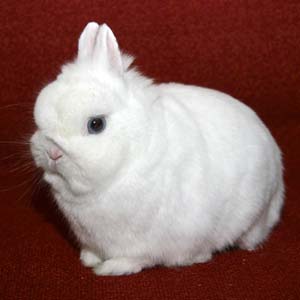 Supreme Champion Tom of Waggledance
Together we have over 40 year's hands-on experience in rabbit rescue, care and husbandry including managing a large rabbitry. We have also responsibly bred and shown quality British and Continental Giants, Beverens and Netherland Dwarfs; specialising in blue eyed whites.
Throughout our showing career, as "Waggledance Stud" we exhibited nationally and won numerous awards including trophies, rosettes and certificates for, Best in Show, Best of Breed, Best Fancy and Best Fur. 
We attained the Supreme Champion award for our Blue Eyed White Netherland Dwarf Buck "Tom Senior." 
We now devote our skills to offering a specialised rabbit boarding service.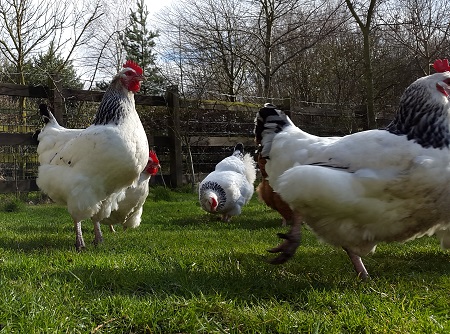 We also care for fifteen assorted rescue hens, including one Rhode Island Red, a white Silkie hen and a Fresian Cockeral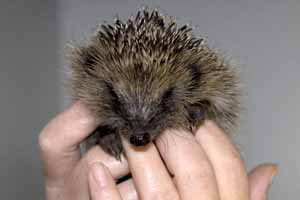 Rescued undervweight orphaned hedgehog
Over the years we have offered a permanent and a loving home to unwanted, neglected, sick and injured animals, including dogs, rabbits, guinea pigs, crows, hedgehogs, pigeons and battery hens.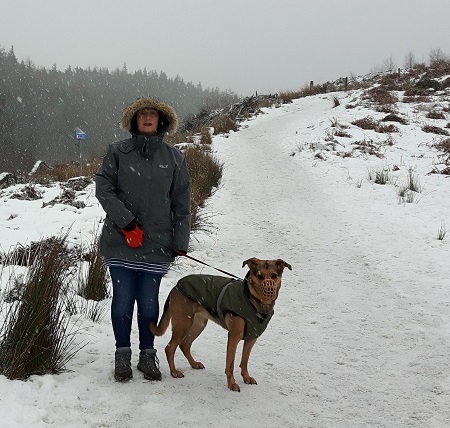 After graduating in June 2010 with an Honours degree in Medieval History, I established Barnsley Bunny Boarding as a business.
I take care of the full-time day-to-day running of the business including the practical and administrative side.
Our business is an ongoing labour of love, and we consciously strive to improve our facilities to offer our customers and guests a five star professional service.