A Short Introduction by Rachel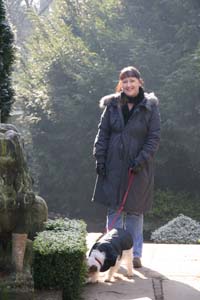 We are a married couple in our mid forties, and have lived together for over twenty-six years, throughout which time, we have always shared our lives, home and garden with all sorts of animals we have rescued, or adopted.  Today we share our home and large garden with two rescued mongrels - Ruby and Tess, our Budgie Pumpkin, a French Lop Agouti doe – Bridey,  two Black Rex does – Faith and Hope, four blue eyed white Netherland Dwarfs - Lily, Lilac, Sipsy, and Tom; two Lionhead lops Floyd and Hedra and Bobble a Cashmere Dwarf Lop, who will be 8 weeks old in the New Year.  Three recent guinea pig recruits adopted in Spring 2012, include Feziwig, Pip and Edward, two of which were adopted from a Cavy rescue in Leeds.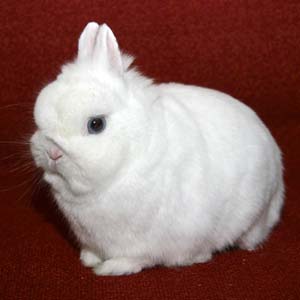 Supreme Champion Tom of Waggledance
Together we have over 26 year's hands-on experience in rabbit rescue, care and husbandry including managing a large rabbitry. We have also responsibly bred and shown quality British and Continental Giants , Beverens and Netherland Dwarfs; specialising in blue eyed white. Throughout our showing career, as "Waggledance Stud" we exhibited nationally and won numerous awards, trophies, rosettes and certificates for, Best in Show, Best of Breed, Best Fancy and Best Fur.  We also attained the coveted Supreme Champion award for our Blue Eyed White Netherland Dwarf Buck "Tom Senior."  We now devote our time to offering a quality boarding service and enjoy caring for our retired show rabbits and guinea pigs.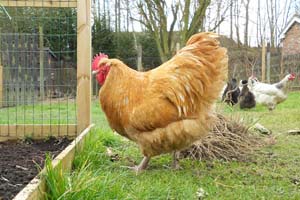 Boomer our Buff Orpington Cockerel
We also care for ten Light Sussex hens, one Rhode Island Red hen, two white Silkie hens, one black Silkie cockerel and a Buff Orpington Cockerel named Boomer.
We have a keen interest in local wildlife that visit our garden, including Woodpeckers, Herons, Yellowhammers, Barn Owls, Little Owls, Long-tailed Tits, Goldfinches, and a cheeky squirrel  (see photo above) that visit us daily.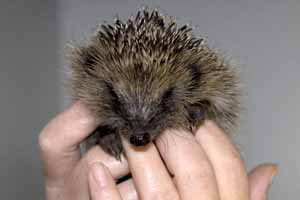 Rescued underweight orphaned hedgehog
Over the past twelve years we have offered a permanent and a loving home to unwanted, neglected, sick and injured animals, including dogs, rabbits, guinea pigs, crows, hedgehogs, pigeons and battery hens; and in our ongoing quest to do our little bit for the welfare of our furry and feathered friends, we support a number of welfare charities and heritage organisations including the  Rabbit Welfare Association, British Rabbit Council, Royal Society for the Protection of Birds, English Heritage and National Trust.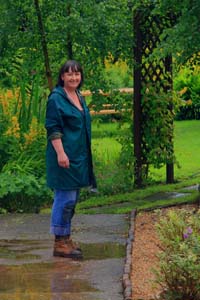 After graduating in June 2010 with a 2.1 Honours degree in Medieval History, I decided to devote my time to what I love and enjoy most of all; the care and wellbeing of Rabbits, and hence Barnsley Bunny Boarding was created. I am in charge of the full-time day-to-day running of the business including the administrative, care, and practical side, and for several years, prior to the establishment of the business, I have always cared for friends, relatives and colleague's pets throughout the holiday periods.  Our business remains an ongoing labour of love and we consciously strive to improve our facilities to provide and offer our clients and boarders a five star service.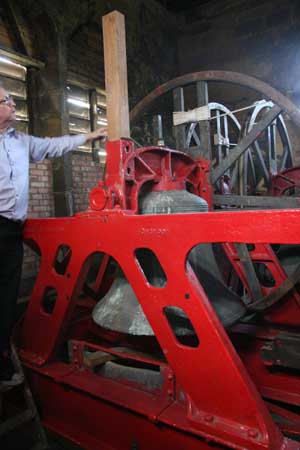 Church Tower Bells

In the few hours of spare time our business affords us each week, we enjoy spending quality time together. After visiting local churches in June 2011 as part of the Heritage weekend, by total accident we became involved in Church Bell ringing.  We are Associate Members of the Yorkshire Association of Change Ringers, and on occasion ring church bells for weddings and morning service.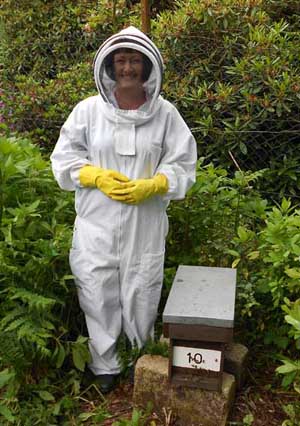 About to inspect new hive

We are also interested in all aspects of Beekeeping and are members of the Yorkshire and British Beekeeping Associations.  In Spring 2012, we  completed a weekend bee keeping course and as novice beekeepers we are currently managing several bee colonies. In 2013 we gained experience collecting swarms and harvesting our first batch of honey. We hope in the not too distant future, when we have gained more experience, to do our small bit for the environment by keeping bee hives in the local area to help the pollination of crops.  We are also looking forward to selling our own honey and wax products next year, and offering a swarm collection service.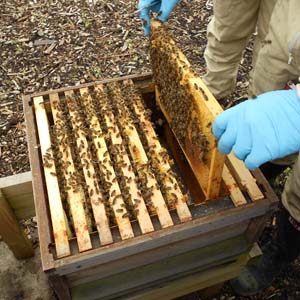 Looking for the Queen in an open hive

At Barnsley Bunny Boarding, we always recommend you visit our Rabbitry so we can introduce ourselves, see how we operate, and answer any concerns you may have.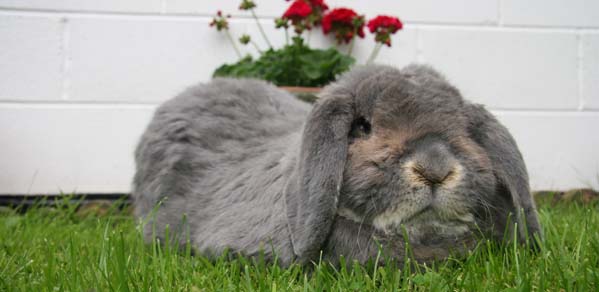 Garlic a Special needs guest.